DeliverMe.City allows users to determine exactly when and where they want their packages delivered directly to them. The company, which Challenges listed as one of the most innovative and promising of 2021, is highly attuned to social and environmental issues. The flexibility it has added to the final minutes of deliveries draws heavily on our API for route optimization.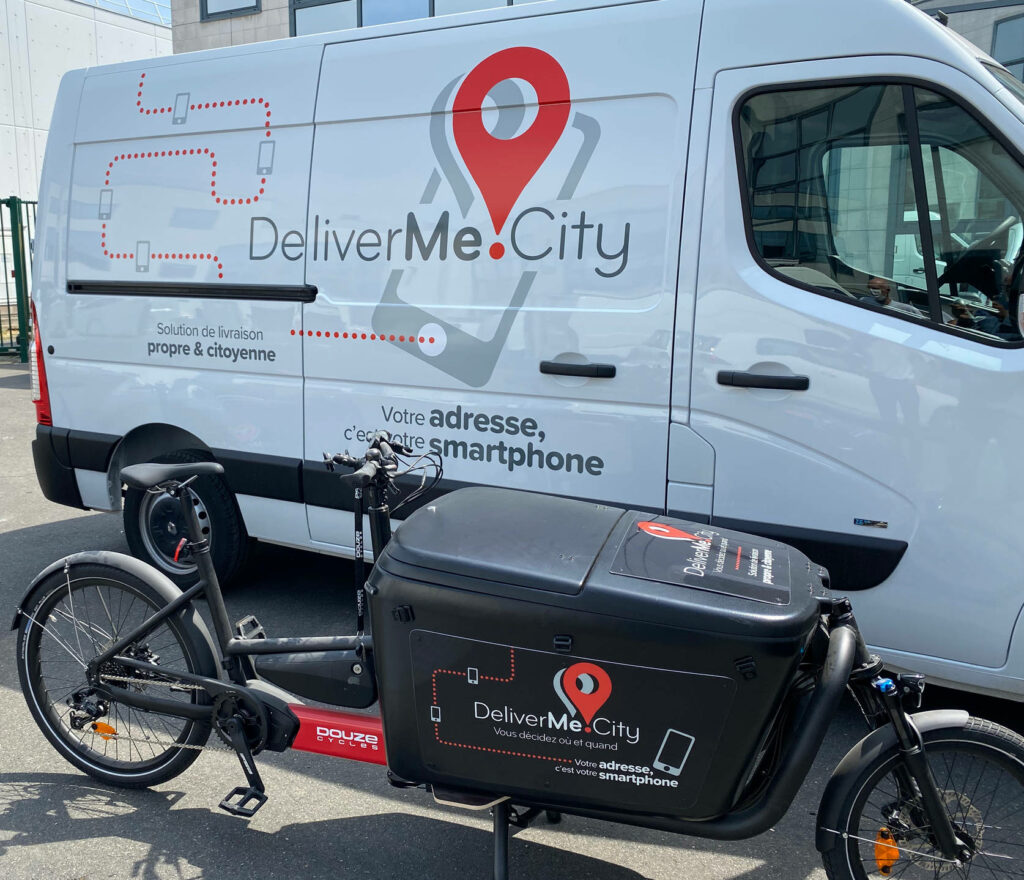 The Uniqueness of DeliverMe.City
As opposed to many platforms, DeliverMe.City has chosen to work with salaried deliverymen. Beyond its social dimension, this approach effectively makes its deliverymen representatives of the service they provide, thereby ensuring its quality.
To reduce its impact on the environment, and noise levels as well, deliveries are made on power-assisted bicycles, and electric-powered vehicles are used exclusively throughout the process of procuring supplies. The concern for technical reliability and quality led the company to work with a French designer of cargo bikes.
Above all, DeliverMe.City has placed its clients at the heart of its service by allowing them to determine the place and time of deliveries, and even the possibility of altering time and/or place while goods are already on their way. This flexibility means that clients are dictating scheduling rather than being dictated to by logistics. It is an approach that represented a major challenge in terms of optimization.
Organization and Modelization
Increasing the number of factors to be taken into account and allowing for possible adjustments can naturally lead to added operational costs. For such an approach to be sustainable requires an ad hoc organizational system. To this end, DeliverMe.City conceived a multi-layered delivery process made responsive and flexible by synchronizing the work of its various participants.
Turning DeliverMe.City's vision into reality was a challenge for our expertise in optimization that proved a highly enriching experience. The modelization of the problem that we worked together to construct allowed us to structure successfully the in-the-field organization.
Thanks to our API for route optimization, the company's scheduling can be continually updated from the time orders are accepted through the period when they are on the way. We sincerely hope that DeliverMe.City will meet with the success its innovative spirit deserves.
Don't hesitate to contact us should you, too, have a challenging problem in optimization.