Teliae specializes in developing business software for logistics management and the transport industry. Its Transport Management Systems (TMS) are used by more than 450 carriers of all sizes: Ciblex, XPO, Kuehne Nagel Road, Michelin, Groupe Mazet, GFS, Office Depot, DGS, Normatrans, Noyon, and others. To increase the advantages of the solutions it provides, Teliae has integrated Verso's API for route optimization into its software, which will save its clients time spent scheduling and reduce operational costs.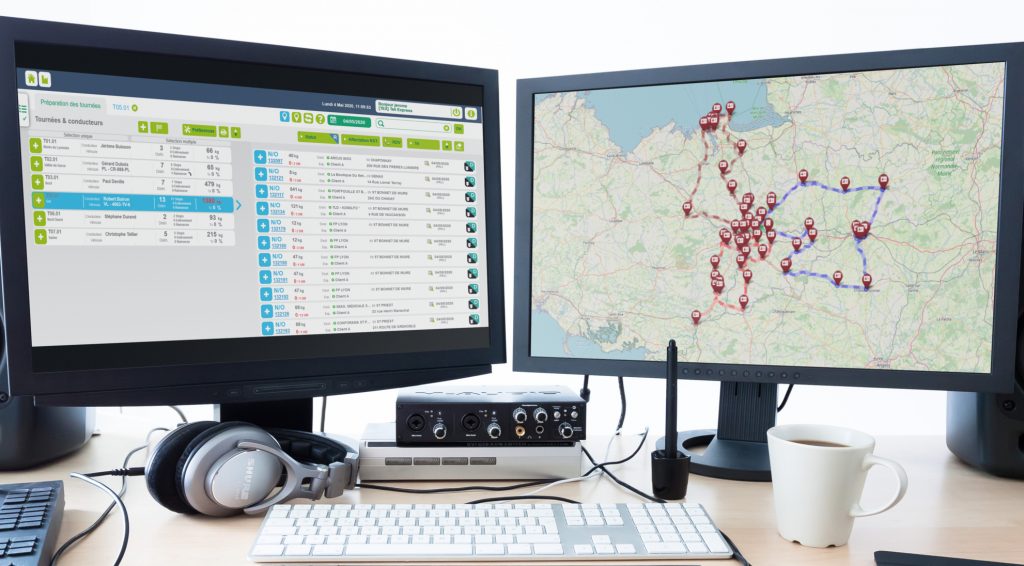 The Keys to a Successfully Integrated Tool
Users of the Teliway TMS will now be able to access functionalities for the optimization of fleet operations with just one click. No need for additional tools or to reconfigure data; users of the software will continue to work within familiar confines. Access to these functionalities is immediate, just one simple step in the ergonomic operational process that the Teliway software provides.
The success of an integrated tool for route optimization depends largely on its ability to consider each and every one of a client's needs so as to generate pertinent solutions in the field. To reap the greatest benefits from VERSO's API, Teliae has inputted its clients' specific constraints: routes based on predetermined but adaptable sectoring, constraints imposed by loading dock workflow, task priorities, schedules and working hours, and so on.
"I'm just blown away by the speed of these calculations"

Jérôme Petit, Teliae's Director of Operation
Thanks to the speed with which calculations are performed the optimization module can be used in real time and help generate more enlightened business decisions. The user, obviously, given his expertise, still has the final word and can make adjustments through either the software's presentation of the fleet schedule or a cartographic view of it.
The Key Word is Complementarity
"I'm just blown away by the speed of these calculations," Jérôme Petit, Teliae's Director of Operations, said after watching VERSO perform. That is precisely what we seek to do: focus on a "software building block" that can solve specific problems with blinding efficiency. We are delighted that Teliae has placed its trust in our highly specialized expertise in optimization, and we know that Teliae's long and rich experience in the field will make our collaboration a success sure to benefit its clients.
Contact us if, like Teliae, you would like to optimize your clients' route planning and further enhance the performance of your software.